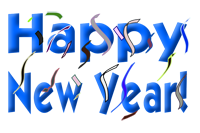 Happy New Year!
The new year is always a good time to pause and reflect on all we are grateful for and the goals we want to set for the coming year.
I am extraordinarily grateful for our parents and community. Parents and caregivers are valued partners in our educational journey, and I appreciate all that you do to support your children at home. I thank all of you for being so giving and doing the best you can to support your students. Through the support of you and our amazing growing PTA, we would not be able to do what we do, so thank you!!
In my first few months here I have come to see how every single employee at Rancho Cordova Elementary is committed to bringing the highest quality education to our students. They spend countless hours planning and working collaboratively to ensure that we can meet all our students' needs. Our staff members ensure that RCE is a safe and supportive place to be.
As I look ahead to the new year I know that we are going to continue to set high goals for achievement, collaboration, and family involvement. Working together, there is no limit to what we can do!
Best Regards,
Anna Chitwood, Principal
¡Feliz año nuevo!
El nuevo año siempre es un buen momento para hacer una pausa y reflexionar sobre todo por lo que estamos agradecidos y las metas que queremos establecer para el próximo año.
Estoy extraordinariamente agradecido por nuestros padres y la comunidad. Los padres y cuidadores son socios valiosos en nuestro viaje educativo, y aprecio todo lo que hacen para apoyar a sus hijos en casa. Les agradezco a todos ustedes por ser tan generosos y hacer lo mejor que pueden para apoyar a sus estudiantes. A través de su apoyo y de nuestro increíble PTA en crecimiento, no podríamos hacer lo que hacemos, ¡así que gracias!
En mis primeros meses aquí, he llegado a ver cómo cada uno de los empleados de la Escuela Primaria Rancho Cordova está comprometido a brindar educación de la más alta calidad a nuestros estudiantes. Pasan innumerables horas planificando y trabajando en colaboración para garantizar que podamos satisfacer todas las necesidades de nuestros estudiantes. Los miembros de nuestro personal se aseguran de que RCE sea un lugar seguro y de apoyo para estar.
Mientras miro hacia el nuevo año, sé que continuaremos estableciendo metas altas para el logro, la colaboración y la participación familiar. ¡Trabajando juntos, no hay límite para lo que podemos hacer!
Atentamente,
Anna Chitwood,Directora