PTA Guides to Student Success (Common Core Standards)
These guides provide an overview of what your child will learn by the end of each grade level in mathematics and English language arts/literacy. It focuses on the key skills your child will learn in these subjects, which will build a strong foundation for success in the other subjects he or she studies throughout the school year. These guides are based on the new Common Core State Standards, which have been adopted by more than 40 states. These K–12 standards are informed by the highest state standards from across the country. If your child is meeting the expectations outlined in these standards, he or she will be well prepared for the next grade level.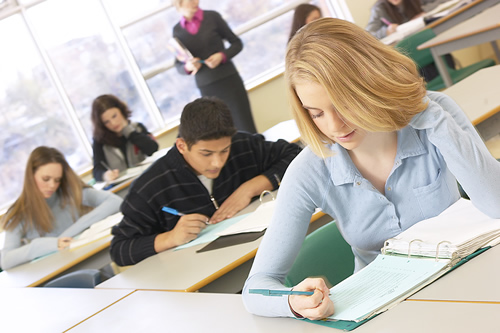 ---
The Common Core State Standards and Parents and Guardians
The Common Core State Standards (CCSS) provide a practical way to prepare children for the challenges of a constantly changing world – by learning step-by-step the real-world skills they need for career and college. ... see the entire article
Preparing Students for Career and College
Goal – all students graduating from our public school system as life- long learners will have the skills and knowledge necessary to assume their positions in the 21st century global economy. ... see the entire article
Will There Be New Tests for the New Standards?
Yes, California is a governing member of the SMARTER Balanced Assessment Consortium (SBAC). ... see the entire article
California's CCSS Implementation Plan
Transitioning to the CCSS: What Parents and Guardians Can Do Now
Parents and guardians are crucial partners in laying the groundwork for a smooth transition to the new standards. Parents and guardians can: ... see the entire article
Resources for Parents and Guardians
The following Web resources provide the most current information from the California Department of Education (CDE) Web Site and are continuously updated. ... see the entire article
---
Introduction to California Common Core State Standards
Mathematics Content for K-8
FCUSD Math CCSS update 9-15-2013
Introduction to California Common Core State Standards
English Language Arts Overview (K-12)
FCUSD ELA CCSS update 10-1-2013